Eubank Jr. predicts – Canelo Stops Callum Smith and Billy Joe Saunders
April 12, 2020
Eubank Jr. predicts – Canelo Stops Callum Smith and Billy Joe Saunders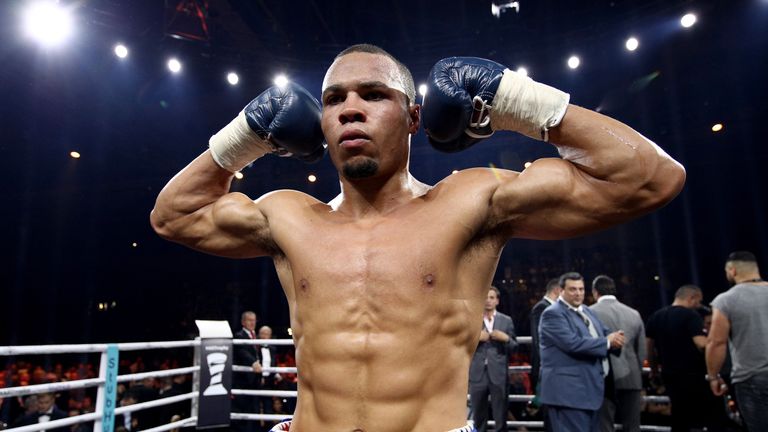 Chris Eubank Jr. has recently been advocating for a super showdown with Mexican boxing star Canelo Alvarez and despite being the less favorable to get the fight, he finds it rather surprising fellow countrymen and super middleweight champions Callum Smith and Billy Joe Saunders are putting everything on hold in order to secure a fight with the pound for pound star.
Callum Smith and Billy Joe Saunders were the front runners for a Canelo Alvarez fight on the Cinco De Mayo date of May 2nd in Las Vargas but this has now being postponed to an unknown date in future due to the Corona Virus pandemic.
The recent development could lead to the fight being cancelled all together as a fight between Canelo and any of the two super middleweight champions in the summer might affect preparations for the already concluded trilogy fight between the Mexican and the IBF Middleweight champion Gennady Golovkin, which is scheduled for September.
Subscribe To Live Updates
On Your Favorites Sports
Canelo Alvarez and Gennady Golovkin fought to a split draw in their first fight and while preparing for the rematch on 2018 Cinco De Mayo date,Canelo got popped with a banned substance, which shifted the rematch till September 2018, when Canelo defeated the Golovkin via split decision to win the three middleweight belts,held then by GGG.
Eubank Jr. Is critical of the two Champions as they had to put on hold their careers while waiting to finalise a deal with the Mexican and believes they would have done better being active and taking out available contenders till the whole boxing world will want to see the fight happen.
"They are waiting around for scraps," Eubank Jr said to Sky Sports. "I would never put my career on hold for anybody.
"There are too many belts, too many other great fights, that can be made. Canelo is young with a huge fan-base and will continue fighting so there is no need to stall your career for him. If anything, being active is the best way to fight him because the more wins you have, people will say: 'Let's see what you can do'. Being active is the best option.
The former super middleweight champion also thinks the two Champions were out making PR moves and were never ready to face Canelo, ending his comment with a knockout win for the Mexican of any summons courage to face him in the nearest future.
"They say they were [negotiating] – I don't think either actually wants to fight Canelo. They may want a pay-day but they don't want to fight. Each of their previous performances were terrible so there's no doubt in my mind that Canelo would stop them both."