Paul Pogba Credits Team For Recent Form Under Ole Gunnar Solskjaer
Manchester United Star Paul Pogba has been a key part of Ole Gunnar Solskjaer's rejuvenated Manchester United, despite sitting on the bench in Jose MourinhoMo last game in charge of the Club.
Manchester United Can't Be Overconfident Against Brighton & Hove Albion
Paul Pogba has scored four goals and creating four assist in the Solskjaer's first six games in charge of Manchester United and has claimed the club, has found back its identity
"The way we are playing we have more possession of the ball. We know more where to attack and where to go. We have more of a pattern of play and more of a structure," Pogba told Sky Sports News .
"That makes it easier for everyone. So I would not say it is only myself. Yes, I have scored a few goals and had a few assists but it is all the team [that deserves credit]."
Gonzalo Higuain Set For Chelsea Loan Move
Manchester United goalkeeper David DeGea made eleven saves against Tottenham Hotspur to ensure, they strolled away with another three points and according to Paul Pogba makes him far better than former teammate Buffon
"He is obviously one of the best, if not the best, goalkeepers in the world and when we need him he is there. That is what makes him the best," Pogba said.
"Sorry Gigi (Buffon) but even Gigi would maybe say that."
Goals And Highlights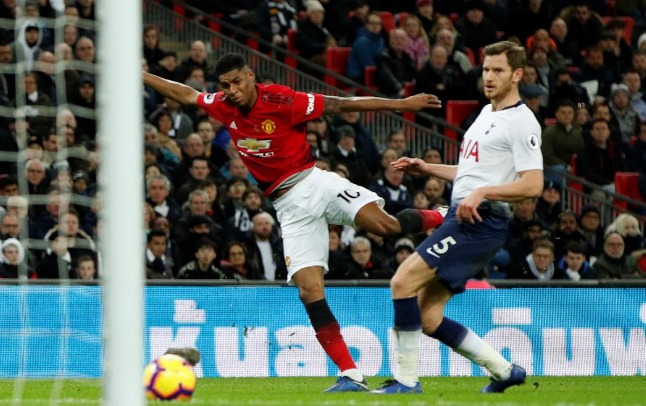 Premier League : Tottenham Hotspur 0 - 1 Manchester United Highlights