Juventus 7 - 0 Sassuolo Football

Highlights
(Serie A)
4/2/2018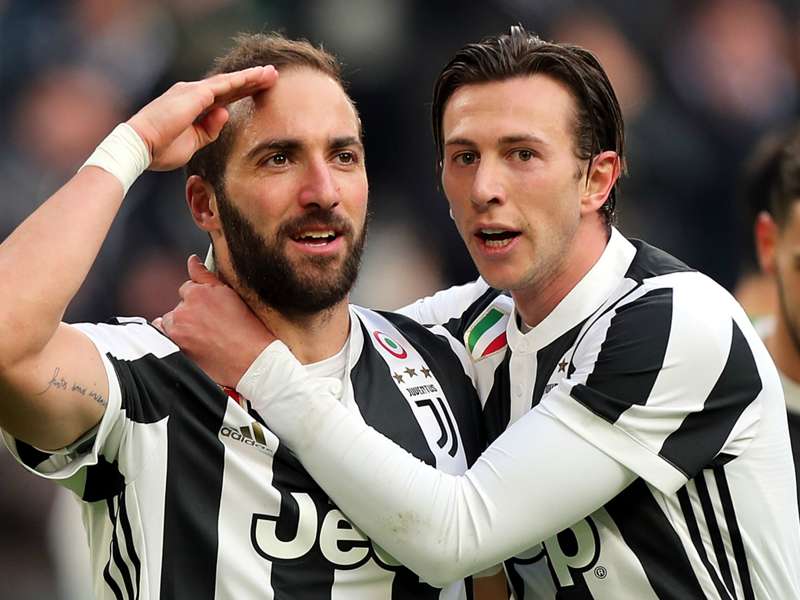 Goals ()
⚽9' Alex Sandro 1 - 0
⚽24' Sami Khedira 2 - 0
⚽27' Sami Khedira 3 - 0
⚽33' Federico Peluso
⚽38' Miralem Pjanic 4 - 0
⚽63' Gonzalo Higuain 5 - 0
⚽74' Gonzalo Higuain 6 - 0
⚽83' Gonzalo Higuain 7 - 0
🌕86' Francesco Magnanelli
Watch full highlights below
STATISTICS
🌐- Juventus scored seven goals in a Serie A game for the first time since November 2014 versus Parma.
🌐- The last time Juventus scored at least four goals at home in the first half in Serie A was in April 2008.
🌐- Juventus have scored nine goals from corners, a record in Serie A this season.
🌐- Sami Khedira has scored six league goals this term, having nettedd five in each of his previous two Serie A seasons.
Other Football Highlights
🌐
Leicester City 2 - 0 Liverpool Football Highlights
🌐
Schalke 04 0 - 3 Bayern Munich Football Highlights
🌐
Bayern Munich 3 - 0 Anderlecht Football Highlights (group Stage first l