David De Gea, A Big Part Of Real Madrid Rebuilding Plans
8/2/2018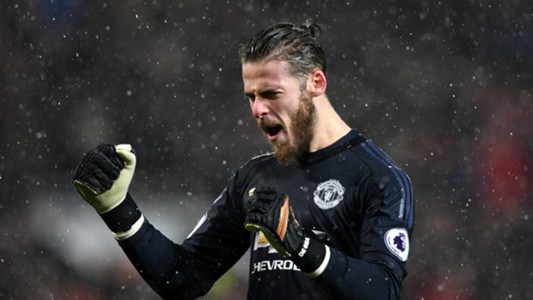 Manchester United No. 1 David De'gea has been linked with Real Madrid for a while now and had looked more likely to be completed back in August 2015 transfer deadline but the Red Devils had some how managed to keep him from leaving over the years.
David DeGea is the best in the world right now and the Spanish Giants have been known to get the best players into their squad, which now brings us to the big question brought up by Craig Bellamy. How Long Can United Continue Holding Him Back From The Big Move?.
According to Craig, it's "only a matter of time" before he leaves for Real Madrid and believes that the push to return home will be too much for United this coming summer.
"He is the real deal and I have always felt that Real Madrid have been looking for him to be their No 1 for a number of years," Bellamy told Skysports "The Debate" .
"And it is just a matter of time before they get him.

"His footwork is brilliant, he anticipates as well, he can read forwards and if you watch, he makes a lot of his saves with his feet. He is incredible.
"He asks the forward so many questions when you are gunning down on him and he is a real top goalkeeper."
Real Madrid are having the worst La Liga season in quite a while, currently sited fourth on the La Liga table, already 19 points behind League leaders Barcelona with a game to spare though.
The team has longed been due for rebuilding as the stars in their last spending are either out of Form or beyond their peaks. Hence a call for some spending in the coming summer which according to Craig will definitely have De'Gea included.
"Usually every top club has a rebuild and maybe it has been a little bit more overdue with Madrid because of the success of they have had in the Champions League," says Bellamy.
"But I see De Gea being a huge part of that and Real Madrid do spend money, they always have done, they have been quiet over the last few years.
"So probably due to the fact that it will take a huge fee to get him and prise him away from Man Utd, I would be shocked if he did not go."