Cristiano Ronaldo Celebrates His 33rd Birthday Today
5/2/2018
Cristiano Ronaldo celebrates his birthday 🎂 today and this definitely will bring to his mind the recent achievements in his glorious Football ⚽ career, most especially, that of last year which saw him win the Champions League Trophy 🏆 , La Liga trophy 🏆 and the FIFA Club World Cup trophy 🏆 , while his individual awards included a fifth Ballon d'Or, as well as the FIFA Best Player and UEFA player of the year prizes.
At an early age of 24, Ronaldo had already scored his 💯 goal, having only featured for Sporting, Portugal and Manchester united, won his first Champions League Trophy 🏆 and named UEFA Club footballer of the year, got his first Ballon D'or, then counting on he grew bigger than many expected winning trophies 🏆 upon Trophies with numbers 🔢 increasing positively.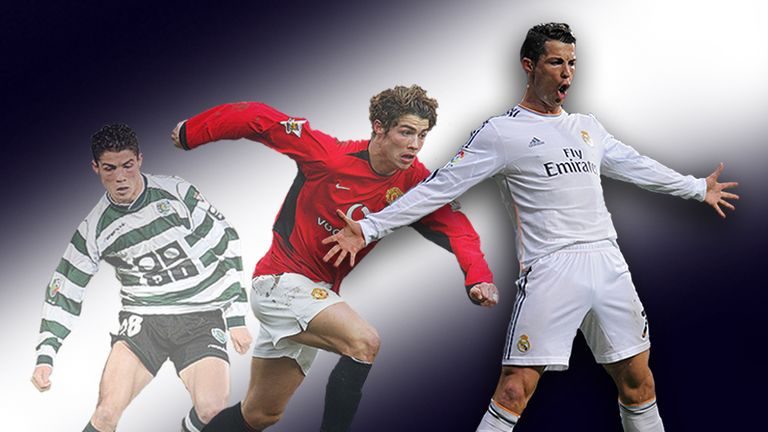 As at 32, nine years onward 🔛, he already had one of the best careers any footballer will dream of lifting the Champions League Trophy 🏆 more than any of his colleagues back then when he was 24, with so many individual awards to lift his soul.
This year and the season has been a bit of a disappointment, as Ronaldo has not really lived up to expectations, headlined to have flopped in their recent outing away at Levente, which ended with a 2-2 draw, with him getting substituted in the 82nd minute without a notable impact.
The hopes of the La Liga seem to have crept off into thin air 💭, as Real Madrid sit Fourth on the La Liga table, knocked out of the Copa Del Rey, and now having only the Champions League to hope for. It is now getting more evident the Ronaldo era is running  to a close  and at 34 he should either be talking retirement or heading to China for some more 💰 money.
Before then, it is perfectly ok 👌 to wish a Living Legend a very happy Birthday 🎂 and a better career someplace, as his time at Real Madrid is coming to an end 🔚.