Floyd Mayweather In Negotiations With Dana White For A UFC Career
20/12/2017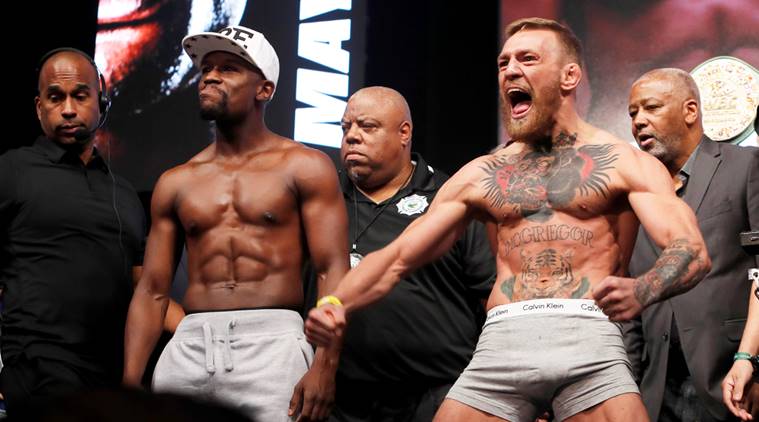 Floyd Mayweather had dragged himself out of retirement to face the UFC star Conor McGregor back in August 26th, which he eventually won with a tenth round Knock Out in Las Vegas.
Few days after the fight Conor McGregor teased Mayweather, he will be MMA fighter if he only gave either a try and it seems Mayweather didn't just think about it, he was working towards it, as it has now been confirmed by Joe Rogan, Mayweather has been talking to UFC president Dana White about an MMA run.
"Floyd talked about it. This is one thing I can tell you," Rogan said in his latest MMA Podcast. "Dana told me that Floyd wants to make a deal in the UFC. Like legitimately. I texted him, I go 'Is Floyd really talking about fighting MMA?' He goes 'Yeah, he's f**king crazy. I told him he'd get killed. But he's still talking about doing it."
Floyd Mayweather had made much millions and cemented himself in Boxing history with a 50-0 record but this doesn't make him an MMA star, as he has no grabbling or takedown techniques or defense strategies when taken down bringing much doubts concerning his MMA debut claim.
"If I want, I can go, I can come right back to the UFC, I can go fight in the Octagon," Floyd said. "I can do a three or four fight deal in the Octagon and make a billion dollars."
I personally don't think Floyd Mayweather will last more than 30 seconds in an Octagon due to his lack of KO power. Hey, am just being realistic here, so if you think otherwise drop your opinions in the comments section.