Deontay Wilder Anthony Joshua Scared I'll Knock Him Out In The First Round
24/12/2017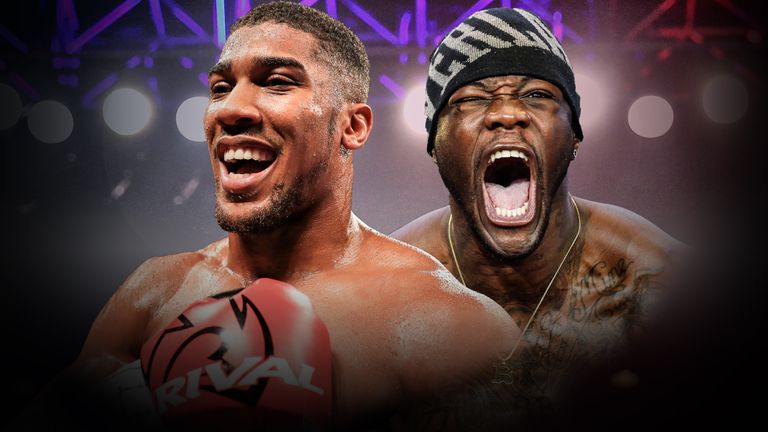 The WBC Heavyweight Champion Deontay Wilder (39-0, 38 KOs) has been all over media for some time now trying to bring IBF, IBO WBA Heavyweight champion Anthony Joshua (20-0, 20 KOs) to face him in the squared circles, as questions of who is the best Heavyweight in the division still looms.
This has all been slow and looks impossible to achieve, as both fighters have failed to reach an agreement in financial terms but whether the fight comes to fruition or not the Bronze Bomber believes that Anthony Joshua won't last more than a round with him.
Speaking to Boxing News, Deontay Wilder said "We're both putting our lives on the line. We're risking everything for people's entertainment. Give the people what they want, and let's make this fight happen. He's a fighter, I'm a fighter, and that's all that matters. Let's see who's the best. If they don't want to go by that, if they don't want to fight, then so be it. But at the end of the day, I'm still gonna be talking. I'm still gonna say I'm the best until I'm proven wrong,"
"I think I'm the better fighter. Period. I don't think he's gonna survive in that ring with me. And I tell people, don't be surprised if I knock him out in the first round. If I'm talking a lot of rubbish, as they say, then hey, let's find out," Wilder added
The Bronze Bomber has made it clear, he wants to face Anthony Joshua early next year but though inline for next year, early next year seem impossible as Anthony Joshua is way ahead Deontay Wilder level, negotiating with WBO Heavyweight Champion Joseph Parker (25-0) and will be scheduled to face him March 2018.