Shannon Briggs Wants Tyson Fury For His Return
14/11/2017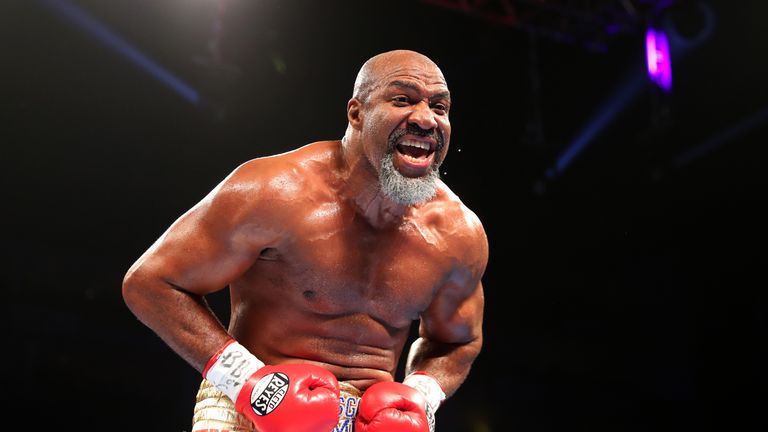 Shannon Briggs will be back fully from his Suspension next year, as also the Mancunian Tyson Fury and this brings a possibility for a big fight between the two big Heavyweights, though Fury doesn't see it, Briggs makes him his target.
"My target is Tyson Fury. He's a chump, he's a punk," Briggs exclusively told Sky Sports . "He shot some words at me on Twitter but he's scared of me.
"It's a tough road back for him and I'm a fight that he doesn't want.
"This is the biggest fight for both of us, besides him getting a massive title fight. If he needs a tune-up for a title fight, why not fight a 45,000-year-old man?
"I like Fury but I want to knock him out. Once I knock out 'the whale' - that's what I call Fury - I bet that Wladimir Klitschko will come back [to fight me]."
Briggs and Fury have both admitted they got a few mentally issues, which prompted a few motivational and understandable messages from Briggs to Fury earlier this year.
"As far as his depression, I've got love for him," Briggs said about Fury. "I respect and understand what he's going through."
Now Briggs is 45, a two time World Heavyweight champion, a unified champion in 1997 and won WBO Heavyweight Title in 2006 while Fury last fight as a heavyweight saw him defeat Wladimir Klitschko.
"I look forward to resuming my career in the UK," said Briggs, whose most recent fight was at London's O2 in May 2016.