Roger Federer Insists He has No Regrets For Skipping The Paris Masters
17/11/2017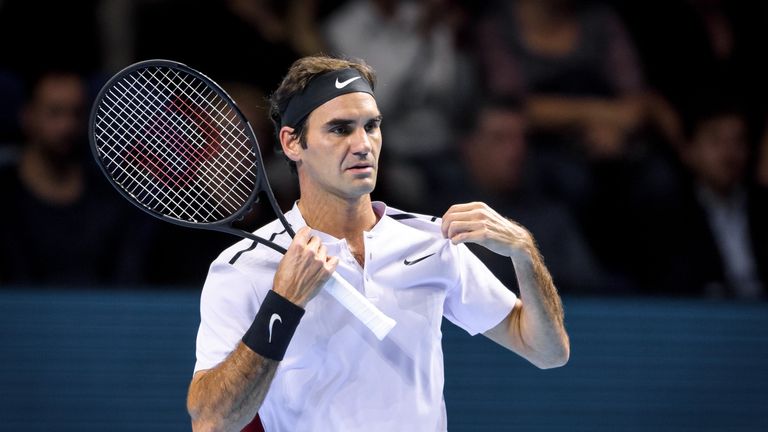 Roger Federer has said he has no regrets concerning his failure to reach the Number 1 spot on the Men's tennis rankings before the end of the season.
Roger Federer, who has been very impressive this season, ended any Hopes of over taking Rafael Nadal at the number one spot after skipping the Paris Masters last month but has insisted he has no regrets for that.
The 36 year old will now face David Goffin in the semi finals of the ATP Finals on Saturday this weekend but will remain 140 points shy of Rafael Nadal on the number one spot.
"Regrets? I don't have any. But maybe losing to Tommy Haas (in Stuttgart) and Evgeny Donskoy (in Dubai) ended up haunting me.
"I had match points in both matches. It's not like I didn't try. To have regrets because of these matches - if I miss out because of that for world number one, then maybe I was unlucky.
"But I also did win matches in Miami, saving match points against Tomas Berdych, and other matches throughout the season could have gone either way as well.
"So I'm just happy I'm playing a great season. I'm so happy that I was able to reach this level of play and still being able to play also at the end of the year.
"I have no regrets because I totally exceeded my expectations. I'm just happy that I'm injury-free and healthy right now and enjoying myself still."
The Swiss had to make a big come back for his win against Marin Cilic, after going a set down and facing a break point and had to give him all to eliminate with 6-7 (5) 6-4 6-1 score to set up his 14th ATP Semi Finals.