Marcus Rojo Featured For Manchester United Under 23
16/11/2017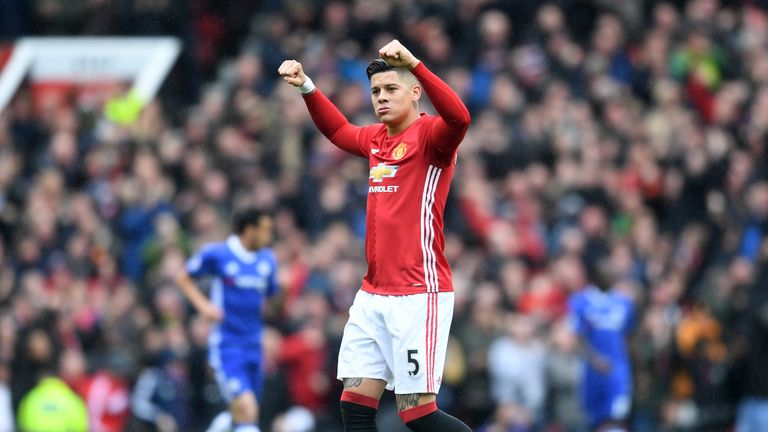 Marcus Rojo played for Manchester United under 23s on Wednesday against Athletic Bilbao in the Premier League International Cup on Wednesday night.
After over seven months of been Sidelined due to a knee ligament injury he acquired during the Europa League won over Anderlecht in April, he was able to play for 45 minutes after which he was withdrawn as planned.
The 27 year old was a big asset in Jose Mourinho's plans last season and now he aims to get back into regular plays under Jose Mourinho. He also plans to struggles hard to be fit, in order to feature for Manchester United in their next Champions League game against CSKA Moscow.
Rojo said: "I feel good. Up until now, I have not had any problems but training is not the same as a match.
"In three weeks we have a Champions League game and if all goes well tomorrow, I could play in that."