Jerrell Miller Predicts Deontay Wilder To KO Anthony Joshua
14/11/2017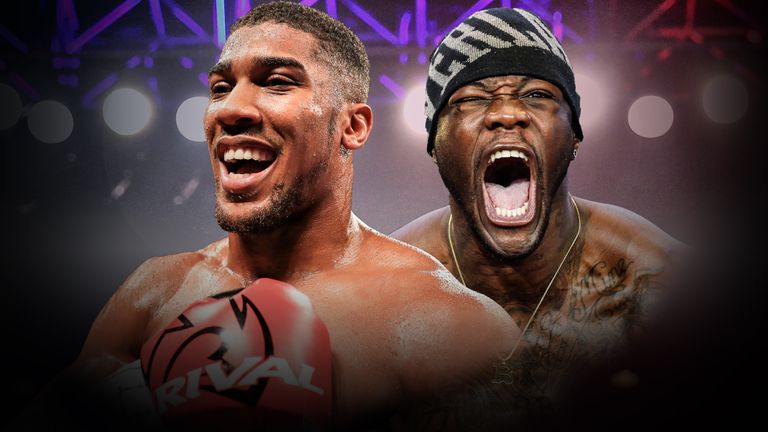 The Anthony Joshua VS Deontay Wilder has been on the media since both ended their title defense with a KO, with Wilder, impressing more with a first round KO and calling out to Joshua afterwards for a unification.
Jerell Miller (20-0-1, 18 KOs) on the other hand won Poland's Mariusz Wach (33-3, 17 KOs) in the ninth round of their scheduled 12-round fight Saturday night at Nassau Veterans Memorial Coliseum, and will be under the radar of the two Heavyweight champions in 2018.
Miller has desired to dive into the dispute with his predictions, if the Heavyweight champions meet, as reported to be on course. He gave Wilder (39-0, 38 KOs) to knock out England's Joshua (20-0, 20 KOs) as he is aggressive, hard hitter and takes no chances from small opponents.
"From what I've seen lately, I think Deontay [would win]," Miller said. "And the reason why is it's a wild, crazy man, does a whole bunch of windmills, and if one of them clip you, you get hurt. And AJ doesn't really move his head. He's really stiff, doesn't get really low on shots, not a great counter-puncher. He does get hit by guys that are smaller, shorter and slower than Deontay. So I kind of give the edge to Deontay as of now.
"But like I said, Deontay is more the natural-looking guy, 220, an athletic-looking dude. And AJ look like a small bodybuilder, a shrinked bodybuilder. And muscles don't help your chin, so he's been dropped and hurt in sparring and in fights. Deontay has been hurt a couple times in sparring, but not in fights, that we can really see, you know?"
Both fighters have been out on media, sending Jibes and trash talks but Miller feels Joshua won't be meeting Wilder any time soon and WBO Champion Joseph Parker (24-0,18 KOs) won't face neither of them too.
"If you look at all these heavyweight champions that got belts right now, none of them have really got big cajones, if you look at it," Miller said. "None of them really wanna fight another guy for a title. Watch how they attitude is. It's more about the money for them. Joseph Parker wants money. He's not like, 'Oh, I wanna fight Anthony Joshua,' or really wanna fight Deontay. Deontay's really chasing Anthony Joshua for the money. When he got the belt, he wasn't really trying to fight any top contenders. I'm telling you, give me any one of them and I'll fight him. I've not turned down one fight yet. They told me, 'Listen, we've got Wach.' I'm like, 'When? OK, give it to me.' And Gerald Washington, I had 3½, four weeks notice. I'm like, 'OK.' "