Jarrell Miller Mocks About Anthony Joshua's Mentality And Stability
6/11/2017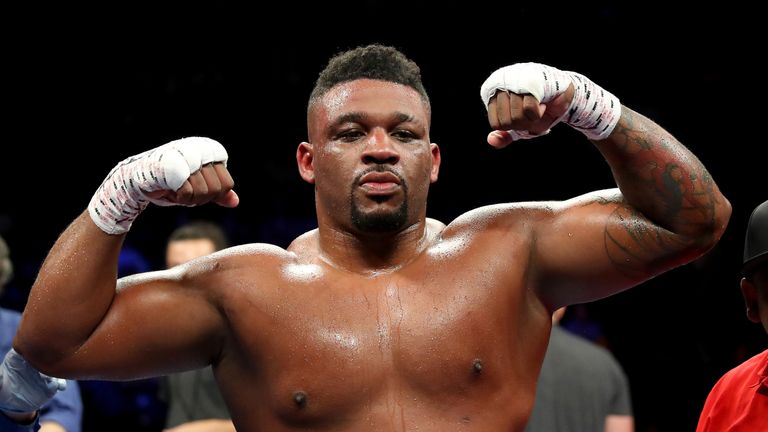 Jerell Miller, one of the Heavyweight contenders, somewhere in line to face Anthony Joshua has sent some serious jibes at the Champions Mental Britain's heavyweight world champion, also saying there are talks in place for a future fight with the champion.
Also Read
Anthony Joshua stopped Carlos Takam in the tenth round on the 28th of last month but his performance in the fight was as impressive for some, which includes Miller, who believes he could defeat Joshua, if such performance is made against him by the champion.
"What I have seen, heard, and the way he fights, he's a mental midget," Miller told Sky Sports .
"Once I get there I'm shutting that down.
"I can drown him in any round. I can drown him in the beginning, I can drown him later. It don't even matter. Takam wasn't even pushing the pace and he was getting tired.
"Imagine another heavyweight that is pushing the pace, and landing shots, who is bigger than him. It's a whole different animal.
"There's a lot of things when you put two big guys in there, and the other guy does not have the mental fortitude for that. He's never been built for that."
Miller is positive that the fight against Joshua will come up some time in the future due to promotional ties held between him and Joshua.
"Yeah I think it definitely will," Miller Continued . "Eventually when the time comes, he's [Hearn] talked about matching us in the middle of next year, or maybe the early part of next year.
"We've just got to build my portfolio and get everything going the right way, which I definitely agree with.
"Based on his last performance, they definitely are not looking towards fighting me any time soon. I don't think he's definitely looking to fight [WBC champion] Deontay [Wilder] any time soon either."
Concerning Weights
"No doubt in my mind, I will stop Anthony Joshua," he said. "First of all, he's not a natural big guy. He started as a pro in the mid-220s. Now all of a sudden, he's 254, he's four pounds heavier than he was when he fought Wladimir Klitschko and he's a lot slower.
"His footwork is horrible. It's definitely affecting his performance, his stamina is not getting any better than the Klitschko fight, even with the muscle he's putting on.
"I hope he keeps putting on muscle. By the time he fights me, then all I've got to do is move on him, tire him out, and then knock him out. It's a matter of time."