Deontay Wilder Drops Scary Predictions For Bermane Stiverne
1/10/2017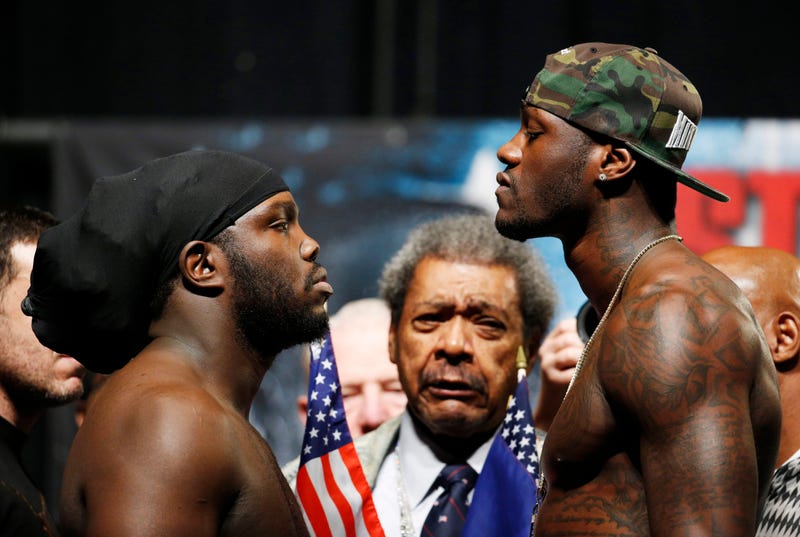 WBC Heavyweight Champion Deontay Wilder has opened up on his plan, when hh faces Bermane Stiverne for a rematch on Saturday Nov. 4th, and believe me, his predictions for the fight sounds very much scary.
Wilder made two predictions which no doubt will shake thee Boxing world if it happens, hh actually Predicts beating Stiverne to death or knocking him out.
"It won't be a disappointment for me, whether I knock him out or whether I beat him to death,"Wilder said.
"I said I beat him to an inch of his life last time, this time it may be to the death. Whether I beat him or beat him to death, it's all a win in my situation.
"I want to unify the division, I want to see who is the best. I want the ones who feel that they're the best to come and prove me wrong.
"I've improved a lot, there are a lot of things I have improved on. I'm so smart in the ring, that's what people don't understand.
"People get brainwashed with the things I do in the ring and how I have fun and the kinds of things I'm able to get away with in the ring.
"Those things have covered up what I really can do because I'm the type of person that if it's not broken, why fix it?"
He also said, his opponents haven't had his weaknesses exploited therefore he doesn't need to change his techniques.
"I don't let people know everything about me, you don't need to know everything about me.
"You need to know the things that I allow you to know and you go from there. In the ring I'm very smart, my IQ and my intelligence in the ring is very smart and people don't understand it.
"That's why I will never be beaten, no one will ever beat me, I promise you that."