Anthony Martial Would Like More Starts For Manchester United
6/11/2017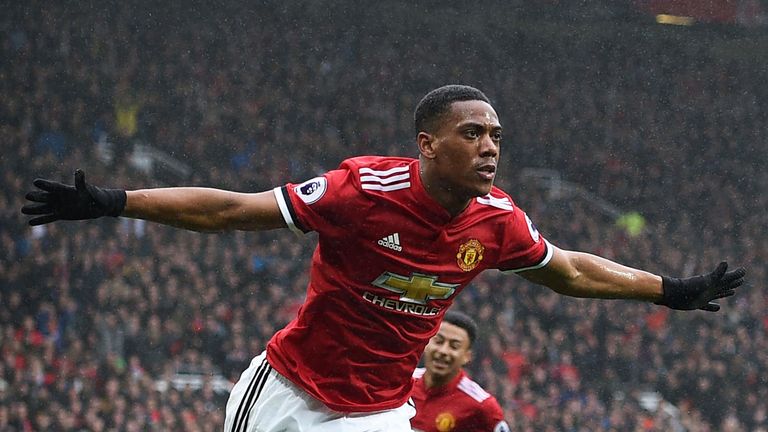 Manchester United forward Anthony Martial has expressed his interest in starting more games for United saying that coming in as a substitute, leaves you trying to get into the game when others are already in.
Also Read
The last game against Chelsea was a loss and martial couldn't really make an impact as his limited supply of balls, had him more or less effective in the flank. The game was one of the few games he didn't come on to replace Marcus Rashford.
"It's easier to start the game. he told SFR Sport
"When you come off the bench, the other players are warmed up, they're totally in the game, and you have to get into it straight away. I prefer to start the game, I have more time to get myself into the game.
"I have faith in my qualities, and I think the manager has confidence in me, too, so it's up to me to continue putting in good performances, and if I do that, I think I'll play a bit more."
He added: "We all prefer to play, even if at United when I come off the bench, I make a difference. I prefer to start games and show what I'm capable of.
"When you score and you're a forward, you're happy. It's going well. Even though I'm a substitute, I play often.
"I've played three, two games in the Champions League, I play one game in two. It's going well. I'd like to play more -- that's going to come through my performances."
Despite looking for more starts for Manchester United, the Frenchman, has made clear he is happy at the club.
"I feel a lot better this season, and I hope I'm going to continue like that," he said.
"If I'm with the squad, you'll see I'm one of the first to have a laugh. But outside of that, I'm reserved, I don't show my emotions too much. Even if you don't see me smile, I'm still very happy.
"I have to concentrate more, I have to give everything, not hold anything back, really give everything. I think that will be how things will go well."