Paulie Malignaggi To Conor McGregor - Am the Biggest Fight
18/10/2017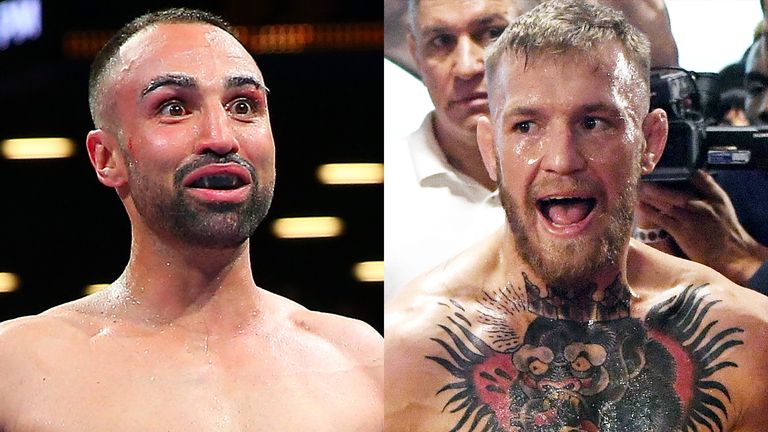 Paulie Malignaggi is working on a potential Fight with Conor McGregor at least as reported by him and now he has also added that it will be the biggest Money fight for the Irish MMA star.
Pauli Malignaggi, a two-weight world champion retired from professional boxing this year after a defeat to Sam Eggington but had been involved with Conor McGregor as a sparing partner in the build up to his mega Fight with Floyd Mayweather.
The two became enemies after a leaked video on the internet, of their sparing session which had Malignaggi on the floor and the two afterwards got involved in an social media spat.
The pair had a heated war of words ahead of McGregor's boxing debut against Floyd Mayweather Jr in August, Malignaggi having left the Irishman's camp in the build-up to the mega-fight in Las Vegas.
"join the queue" by McGregor, and it appears the American has done just that.
"I know [promoter] Al Haymon's talking to [UFC boss] Dana White. I know they're speaking, so if they want the fight they'll make it," he told FightHype.com.
"Once I spoke to Al and Team Haymon, and they told me they wanted to make this fight, I knew that the only way this fight doesn't happen is if [McGregor] has absolutely no balls."
Conor McGregor is walking towards an Octagon return, possibly with Tony Ferguson but Paulie Malignaggi believes that a McGregor Fight will be a better option.
"This fight will pay him more, this fight will get him more exposure. This fight is a bigger fight than anybody else he has," Malignaggi added.
"There's no more Mayweather fight. This fight is the biggest fight there is.

"So once they told me that, I knew the only way this doesn't happen is if this guy has absolutely no balls. Which wouldn't surprise me because he has no balls."