Mauricio Sulaiman On Wilder-Ortiz Case And On coming Ruling
2/10/2017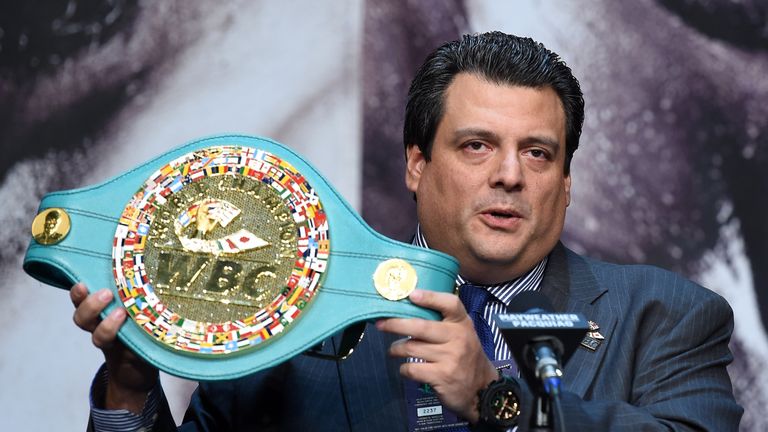 World Boxing Council President Mauricio Sulaiman has much issues in his organization to face but the most important remains the Wilder-Ortiz issues which is a doping scandal involving Cuban Luis 'King Kong' Ortiz.
The fight which is scheduled to take place Nov. 4th has due to the scandal looked blur in its potential fruition and has been a big blow on Wilder who has had two already canceled fights in a row due to doping scandals in the last 16 months.
The Cuban Heavyweight tested positive to using Chlorothiazide and Hydrochlorothiazide which are both prohibited substances, which according to the Cuban are contained in a drug that he's taking for high blood pressure.
The WBC has promised to take on an investigation concerning the matter, as they don't want to affect Wilder with another canceled fight.
"So far regarding (the fight), we have not ruled in any way. The issue is being reviewed.... including the fact that there is the positive result that (Ortiz) had in 2014 (for nandrolone). The fact that there is a process in which you must declare absolutely everything that you are taking at the moment of registering in the [drug testing] program and the moment people arrive to draw blood or urine... there you have the obligation to put writing what you are taking," Suliaman told ESPN Deportes.
"We are in the process mentioned, we are waiting for [Ortiz] to answer the questionnaire that was sent and we will make the determination in a rapid manner because there is a fight scheduled in a few weeks. In this case, the Ortiz process has to be much faster because there is a scheduled fight for November 4 and we have the responsibility to the fighters and the public."
The President also admitted the big problems the Anti Doping program has caused his organization but has taken heart as it helps to make the Sport Clean.
"It has been a complicated process, every time the phone rings and I see that it is the doctor (Margaret) Goodman (from the Voluntary Anti-Doping Agency) I start to tremble. Last year we closed the convention with the announcement of doping by Alexander Povetkin and now we begin this convention with Ortiz," Sulaiman said. "Wilder has been the most harmed, three opponents for Wilder have been found with a positive result in the drug testing process."