Katie Taylor Fights For Vacant Title As Sanchez Misses Weight
28/10/2017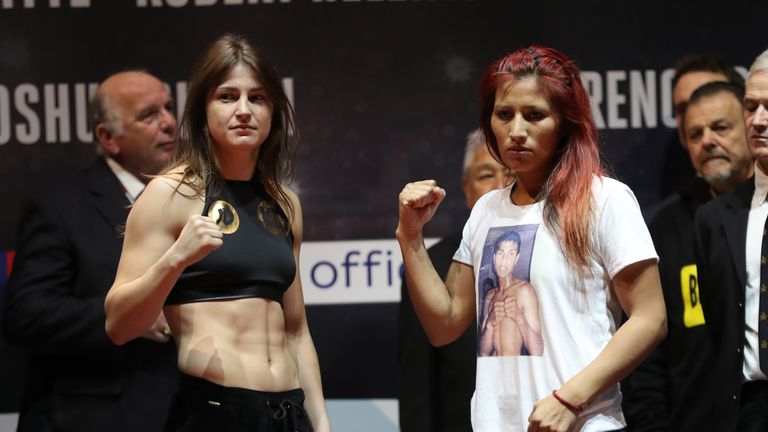 Katie Taylor will be fighting for a Vacant Lightweight Belt after former champion Anahi Sanchez failed to make weight in two attempts, which automatically got the title vacant and leaves Taylor the only one in the fight for the Belt.
The fight which is scheduled to take place in Joshua-Takam card Cardiff this Saturday night, had it's Weigh in earlier today and Sanchez was too heavy at 9st 10lbs on her first trip to the scales and couldn't lose the weight in the second attempt, which led to the title becoming vacant.
After Sanchez failed to make weight in the first attempt, Taylor said she wasn't concerned with her weight issues and is determined, focused on becoming a world champion.
"[Sanchez's missed weight] doesn't bother me. I've completely focused on my performance.
"My mind is purely on the fight. It's up to her to get the weight off.
"Tomorrow evening is definitely the biggest night of my career."