James Allison Praises Lewis Hamilton
11/10/2017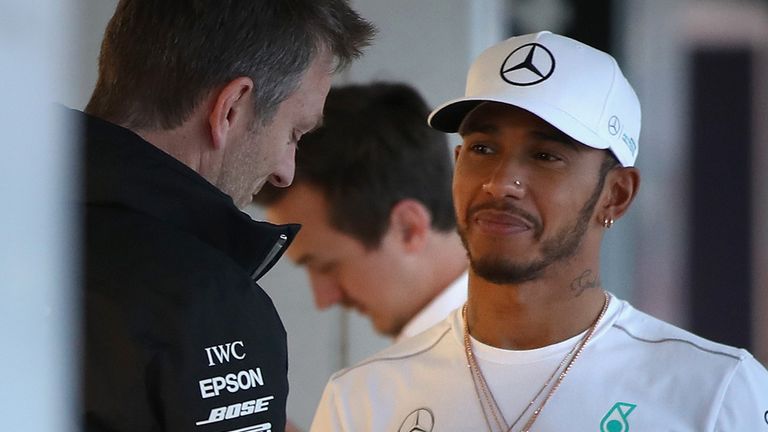 Lewis Hamilton has been very successful in recent races, overtaking Ferrari's Driver and Championship challenger Sébastian Vettel for the first time in the last three races and now has 59 points ahead of him.
This has not only cleared doubts concerning him, it has also drawn Praises from the teams technical director James Allison who has worked previously with other world Championship winners Sebastian Vettel and Fernando Alonso. He laid high Praises on the Championship leader.
Allison has previously worked at Ferrari and Renault in the past and has experiences in the F1 world but was immediately blended into the Mercedes and immediately, he entered a good relationship with the English man.
"I think I'd only ever said hello to him once in all the years prior to that and the experience of working with him is very different to what I imagined it would be," said Allison after the Japanese GP.
"It has been a considerable pleasure joining Mercedes this year for many, many reasons but one of those was that it was my first opportunity to start working alongside Lewis.
"I've found a racing driver or the sort of excellence that all of us can see from his statistics and the way he goes about his job but what has been particularly good is that I've found a guy that conducts himself as a man in a way that makes you happy to work alongside him. And that's been an enjoyable and good thing about joining Mercedes."
Despite the praises laid by him on Hamilton, he was reluctant to chose which one of the three championship winners (Alonso, Vettel and Hamilton), he rated the best.
"I get asked this question a lot and it's a frustrating question because, first of all, there's an impossibility of answering it because there's only one way to know for sure and it's to line them all up in exactly the same equipment on the same days and have a championship where you find out exactly," he added.
"All I can tell you is that all three of them have got the victories and the achievements that they have, not by good fortune but by being brilliantly skilful racing drivers,"