Gerard Pique : Your Boos Won't stop Me
4th Oct. 2017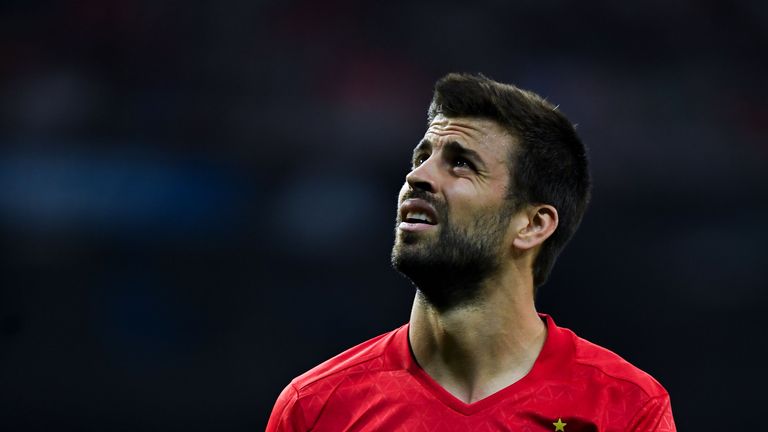 Gerard Pique has insisted that being Booed by his own supporters will not stop him from representing Spain in the World Cup Qualifiers or Make him Quit the National Team.
The Catalan defended took sides with his native people "Catalans" during the unrest in the country, which has resulted in many criticisms by those in support of Spain.
Pique who insisted he is fully committed to the Spain National Team, which has been to him a "Family" since his early years as a footballer and I a press conference ahead of their World Cup Qualifier against Albania he said.
"Since the beginning of the situation, to have fans that usually cheer you whistle and insult you, has been very difficult.
"But it is impossible to question my commitment since the age of 15. I consider this a family and it is one of the reasons why I continue here.
"I have said it many times, I am very proud to be part of the Spanish selection and a group capable of winning all the titles here. I'm here to make myself clear and because the coach asked me to.
"I'll try to help the team in any way I can. We have to focus on trying to win three points against Albania. We would be almost qualified."