Gareth Southgate Insists There Are No Big Players In The English Squad Yet
8/10/2017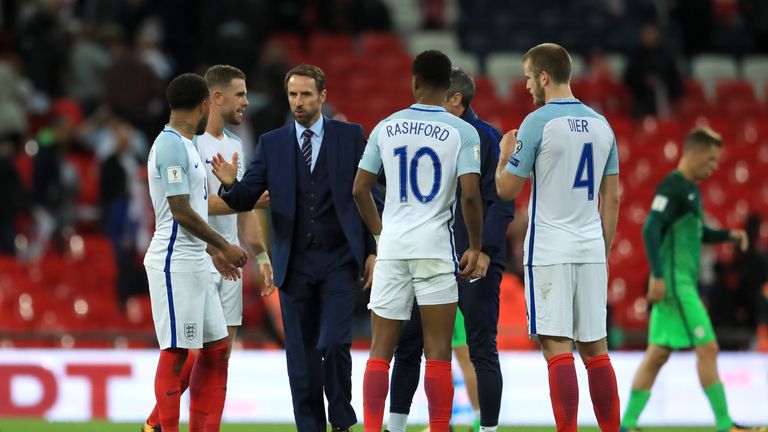 England National Team Manager Gareth Southgate has insisted that his side has no big players until they start chopping out big wins though maintaining that his players have the hunger to proves themselves in matches.
England hasn't been too impressive recently and against Slovenia they needed an injury time Harry Kane's goal to make it to qualification despite having a team that could have ended the game in the first 45.
They are now finally in the World Cup but getting there isn't the problem, it's winning the competition and Southgate will have to find a way to transfer Harry Kane and Dele Ali's form from the Premier League to the World Cup.
Asked if any of his players fit the tag of a big player he replied "Well, are they big players until they win?" said the England boss.
"We're talking about big players because of transfer fees or because they are playing in the Champions League.
"When we are in semi-finals, finals, winning trophies, then I think we're big players.
"Until that point, for me, we have it all to prove.
"I am the same as coach, so I don't disassociate myself from that. But we can't consider ourselves big players.
"Big players are (Gerard) Pique, (Sergio) Ramos, (Sergio) Busquets, (Toni) Kroos, (Sami) Khedira, (Manuel) Neuer - I could go on. That's what big players are.
"We create a bubble in our country around the league because of the money, because of the profile of it.
"We have it to prove. No problem, these guys are hungry to prove it."