Eddie Hearn - Anthony Joshua Seem To Be Feeding Well
28/10/2017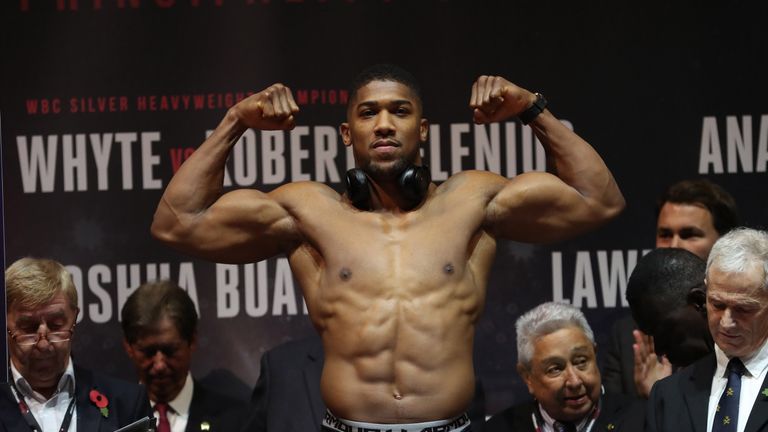 IBF, IBO, WBA Heavyweight champion Anthony Joshua came in the heaviest throughout his entire career as a heavyweight in the Weigh-in anticipation for his defense against IBF mandatory challenger Carlos Takam.
Also Read
His promoter has called off speculations of health concerns and attributes his weight increase and the 28-year-old's muscular physique is still maturing with age.
Joshua has gradually been increasing in weight Ann this time he came in much heavier than he did against Wladimir Klitschko back in April, tipping the scales at 18st 2lbs, even more than his previous high of 17st 12lbs 2oz.
"He's been light in camp," Hearn said while speaking to sky sports
"We were up in Sheffield for the media day last week, he was probably about 17st 8 [lbs] after training 17st 9 [lbs]. Obviously he's got a chef up in the house, who is feeding him well.
"He doesn't monitor his weight, but he looks a lot leaner than the Klitschko fight and he feels a lot leaner, but he's come in heavier.
"I think his set even looks different, I think he looks more athletic and leaner in this fight. Like he said in the interview, he's not out there to make weight, he's just preparing the best way and whatever it comes on the scales it comes.
"He's growing now into a mature man. Maybe this is his natural weight? I don't think you're going to see him come in much lighter than this."