Conor McGregor And Tony Ferguson, Hitting Up Potential Bout On Twitter
15/10/2017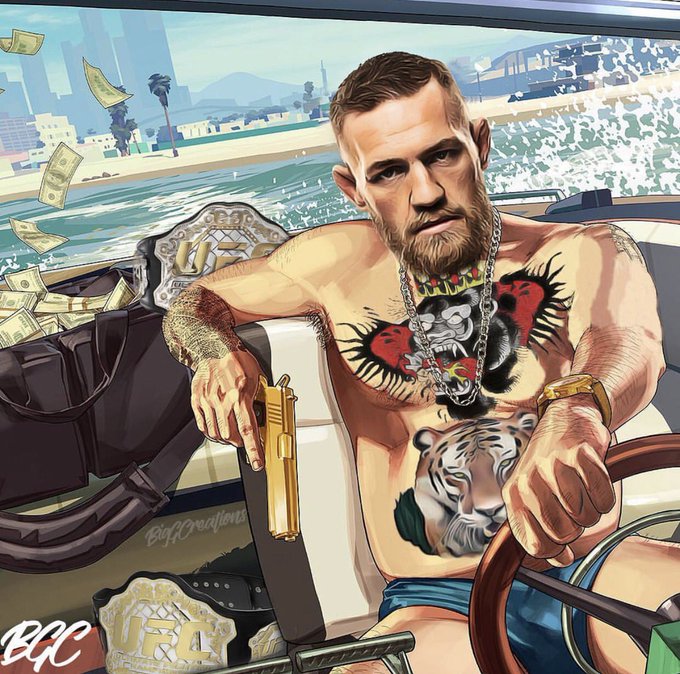 Tony Ferguson and Conor McGregor have been heating up their potential Clash in the Octagon with just a week into its speculation, this time with GTA and Scarface inspired tweets.
Tony Ferguson is all out to make Conor McGregor face him in the Octagon since his spectacular display at the UFC216, after which he said Conor McGregor either fights him or vacated the lightweight titles which is also a must as according to the UFC a fighter will have to defend his title within one year or vacate them.
Conor McGregor had been thinking of a good fight for his return to the UFC after his Boxing adventure, he had a Diaz Trilogy and a few other fights but there was no Tony Ferguson until after the UFC216 where he won the Interim lightweight title, thereby automatically booking his place with Conor McGregor to unify the titles.
On Friday after much media noise from Ferguson, McGregor finally replied with a hilarious tweet, inspired by Tony Montana in ScarFace or Grand Theft Auto with a caption Tony.
"El Cucuy" yesterday replied the tweet with his own GTA inspired tweet, A video compilation which directed his rage, thereby adding a little spice to his intended McGregor fight.