Arjen Robben Retires From International Football After World Cup Disappointment
11/10/2017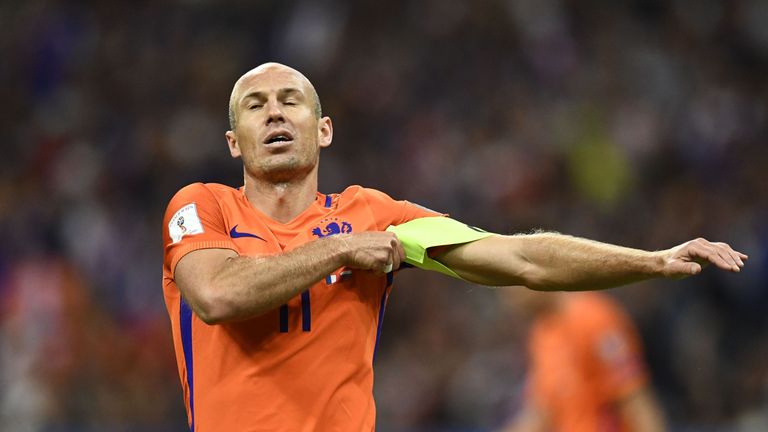 Arjen Robben has retired from international football after his National Team, Netherlands failed to make it to the World Cup despite their 2-0 win over Sweden in the World Cup Qualifiers yesterday.
Arjen Robben who had featured for Chelsea, Real Madrid and presently Bayern Munich winger at the age of 33 and 14 years in international duty scored the two goals against Sweden, in his last match for his National Team Netherlands.
The Netherlands going into the game against Sweden had hopes of qualification which was only going to happen if they scored seven goals, which ended their World Cup hopes and hence, prompted his retirement.
Robben made 96 appearances for the Netherlands, scoring 37 goals and was among the team in the 2010 final, which they lost 1-0 to spain in the extra time, he also helped his team make it to the semi finals of the 2014 World Cup, where they lost to Argentina in thriugh penalties.
"I wanted to show one more time all the things that I can do. Fourteen years, it's beautiful, magnificent even," said Robben, who made his international debut against Portugal in April 2003.
"I will always remember the 2010 World Cup and 2014. Those are my best memories. During those two competitions we formed a real team."
"I've been thinking about it (international retirement) for a long time. I have already considered it for a while, but then I went on. I wanted to finish this qualification.
"I'm 33 years old now. I'm playing at a top club in Europe and I want to concentrate on it now. It's also a good time to hand over the baton. I still feel very good and want to be at the top as long as possible."