UEFA To Punish Financial Fair Play Offenders - Aleksander Ceferin
7/9/2017
Recently there has been growing speculations that teams, such as Paris Saint Germain and Manchester City are breaking the financial fair play rules and according to the La Liga president should be checked and punished.
UEFA president Aleksander Ceferin has made it very clear that the Clubs breaking the rules will be severely punished, if found guilty.
PSG has made a combined spending of €400m for the acquisition of Neymar and Mbappe from Barcelona and Monaco this summer and though, Mbappe will be with the French Giants on a season long loan, he has an inevitable purchase Clause on his contract to be activated at the end of the season.
"I am a lawyer. I know that if you sanction with a fine once, you have to impose a different sanction the second time," the UEFA president said. "I do not talk about any specific club because our investigations are still ongoing.
The UEFA president has made clear that the body will not compromise due to any teams reputation before laying its punishment and though avoiding to mention teams in his speech, he has made clear any team found guilty will be severely punished.
"But one thing is clear: If you don't take heed of a punishment, then nothing will happen. We will remind all involved to follow the rules. And if that does not work out, there will be severe punishments which show that we are the governing institution."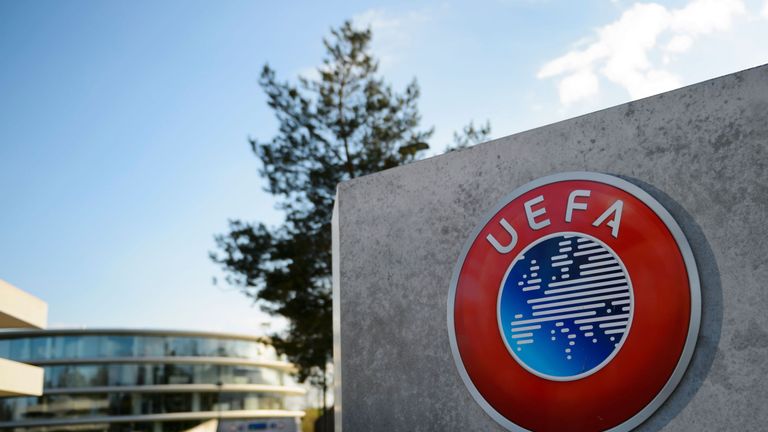 Ceferin added: "It's one of the crucial moments. Financial fair play was established to increase stability in football, and it was successful. But times change.
"We have to adjust it and modernise and do something about the balance of the competition, because the gap between the small club and big clubs gets wider and wider. I don't think we can stop that development, but we can slow it down. And we need to act now."
PSG had been brought under the knife, four years ago for breaching the financial Fair Play rules and are now again under investigation for their lavish spending this summer.