Mo Farah Wins The Great North Run A Fourth Consecutive Time
10/9/2017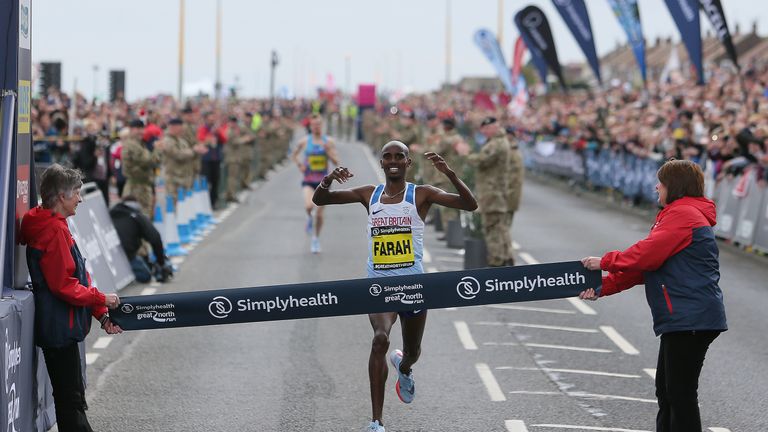 Sir Mo Farah has done it again winning his fourth consecutive Great North Run finishing it in one hour and six seconds, setting a new record.
Mo Farah has now join the ranks of the Kenyan great Benson Masya, who was champion four times 1991, 1992, 1994 and 1996. He had to beat Jake Robertson of New Zealand in the closing stages of the competition to win the Half Marathon.
Farah required a sprint in the closing stages as Jake Robertson was there to push him to the limit, finishing six seconds ahead him, while Ethiopia's Feyisa Lilesa finished in third.
Farah will now add the title to his Diamond League final victory of last month in Zurich to crown his very glittering Career at 34 years.
"That was really, really tough. I'm sore everywhere - I've never been this sore!
"[Doing less training than he normally would] was definitely telling. With four miles to go I was just hanging on, gritting my teeth.
"As we got closer, I managed to believe in myself and dig, and I was thinking 'if I can just sit on [Robertson], at the end I can sprint'.
"I'm so pleased with how the season has gone. I'll go on a little holiday with the missus and then come back fresh. I'm looking forward to sticky toffee pudding and apple pie!"
The women's race had three Kenyans finish in the first four, Mary Keitany winning it for the third time, 2016 champion Vivian Cheruiyot coming second then Caroline Kipkirui came third and Magdalyne Masai fourth.