Jose Mourinho Weighs And Compares Lukaku-Rooney Circumstances
16/9/2017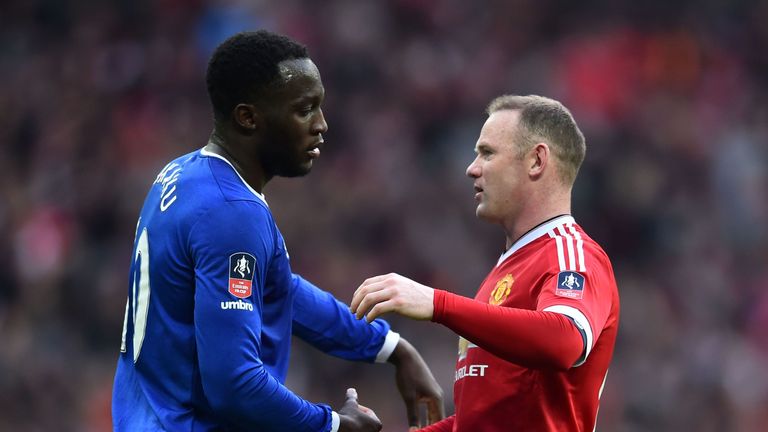 Manchester United Play Everton on Sunday, this weekend and Jose Mourinho has spent some time to Key in on Wayne Rooney's homecoming, comparing and contrasting the different situations between his striker Romelu Lukaku and The Clubs Legend Wayne Rooney.
The two strikers traded sides, with Wayne Rooney opting to go to his Boyhood club while Lukaku made it to United this summer, but the United Boss Jose Mourinho believes that, it will be much harder for Lukaku to face his previous side than Rooney, who spent most of his career at Old Trafford.
"I think Wayne spent probably 10 years of his career in a different Premier League than you have now," said Mourinho.
"A Premier League where it was easier to score goals not just because of the difference between the top teams and others but also because of the profile and the tactical interpretation of the competition.
"I think this Premier League is much more defensive-minded, and much more difficult."
Jose Mourinho also believes that his team this season is better than of last season and that Zlatan Ibrahimovic who had most of the goal scoring Burden of last season.
He also believes that his team are more clinical, which was a problem of last season as they only averaged 1.42 goals per game through out his first season with the club.
"It's not just about the striker," said
Mourinho. "A striker is very important but last season we had a very good striker for two-thirds of the season and that was not enough to win the title, so it's not just the striker.
"I think that Romelu has a better team than Zlatan had. Romelu's team plays different football and the confidence levels are different and it is a team in the second year of its evolution in some aspects.
"But I think he also deserves credit for that because of the way he plays, the way he is committed, what he does with and without the ball, not just the last touch and the goal but his overall contribution. We couldn't be happier (with him)."