Jose Mourinho defends Lukaku's Miss Against Stoke City
10/9/2017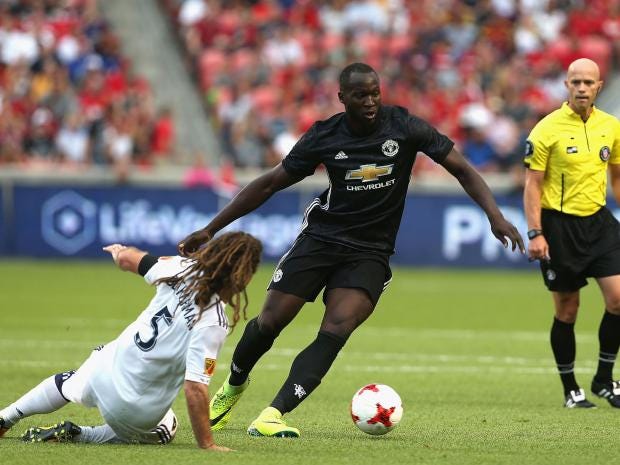 Manchester United Boss Jose Mourinho has defended Lukaku for his clear miss against Stoke City on Saturday which saw them Lose their winning streak.
Manchester United had to settle for a point at the bet365 stadium after Eric Maxim Choupo-Moting netting a brace to cancel out Goals from Lukaku and Rashford.
Manchester United had an opportunity to make it 3-2 late in the game but Lukaku made a glaring miss of Anthony Martial's cross.
"Maybe Romelu could have had a better contact with the ball and score with the cross from the right, but that's the result and there's nothing we can do now but try to be ready for Tuesday [against Basel]," Mourinho said.
"I'm happy with Lukaku with or without goals because his contribution is always good. With one more goal we win 3-2 but without the mistake at the corner [for Stoke's second] then we win 2-1 and Lukaku's miss doesn't matter."
Manchester United will now turn their plans towards the visit by Basel on Tuesday as they start their Champions League campaign this season.