Jose Mourinho Blasts United's Playstation Football Against Basel
13/9/2017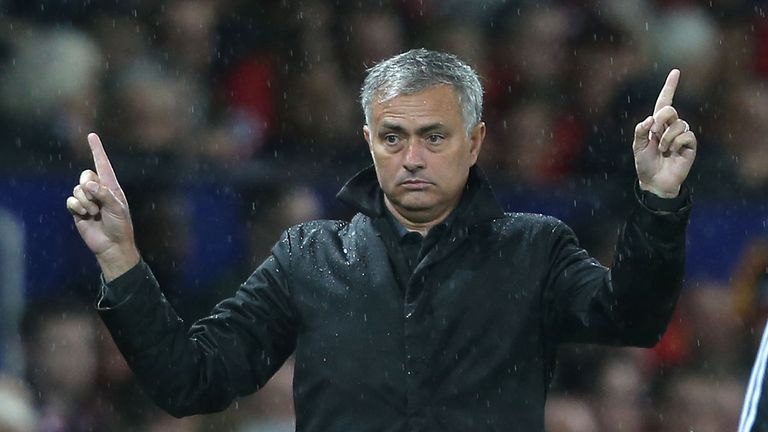 Manchester United Boss seem to be unhappy about the style of play, His boys displayed against the visiting Basel on Tuesday and He wasted no time in blasting them after the Game.
Jose Mourinho accused the Old Trafford boys of "Bad decisions, fantasy football, PlayStation football, tricks" which he feels disrespected Basel in their Champions League opener.
Manchester United won the game three Nil with Goals from Marouane Fellaini, Romelu Lukaku and Substitute Rashford but the Manger feels that after the first two goals, His boys became relaxed
"After 2-0, I think everything changed and we stopped to play, stopped to think, stopped to play seriously. We stopped to make the right decisions on the pitch and we could put ourselves in trouble.
"Bad decisions, fantasy football, PlayStation football, tricks and when you stopped to play as a team and when you stopped to play seriously I don't like and you gamble a little bit.
"The players probably felt that the game was under control with the 2-0 but football is football and you have to respect your opponent."
Jose Mourinho has insisted that his side are not among the contenders for the UEFA Champions League this season despite their three Nil opener to the group stage of the competition.
"For these teams - Real Madrid, Barcelona, Bayern Munich - the Champions League starts in February. Now is just the warm-up.
"In February, when us English teams are trying to survive after the winter period, they are fresh and ready after this warm-up.
"We are in the second level. The second level is "let's qualify, let's make the points" and if we make the knockout phase let's enjoy playing against the big guys."