Chelsea Boss Confirms Hazard In Carabao Cup Starting Lineup
19/9/2017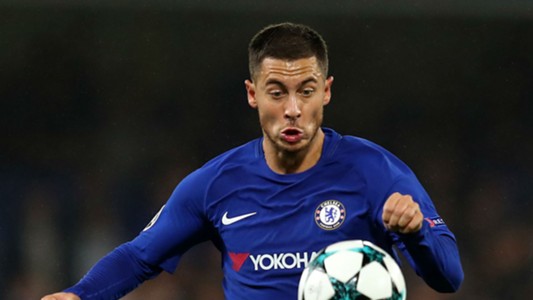 Chelsea Boss Antonio Conte has confirmed Eden Hazard in his starting line up for Wednesday Carabao Cup Clash with Nottingham Forest on Wednesday.
This move by the Italian is to rotate the squad, thereby resting those players, who have been ever active in the squad since the start of the season.
Hazard will be making his first start for the blues since his recovery from an ankle injury he suffered back in June. Before now he has made two substitute appearances for the Blues, coming off the bench against Leicester and the 0-0 draw against Arsenal.
"I think, for Eden, now is the right moment to start the game and try to play the whole game," he told a news conference, "I think we have managed very well his situation. In my career I was injured a lot of times and I have a bit of experience about this situation. We are managing it very well and he is ready to start.
"Our work is to try and improve every single player, at the tactical aspect and the physical aspect. I think the most important thing for the players is to be open to receive new information.
"I think Eden is a top player and he improved a lot. I think he can continue to improve and become one of the best."
Antonio Conte will also be fielding a couple of his youngsters against Nottingham Forest, which he has confirmed to include
Charly and Kenedy.