Anthony Joshua Plans Knock Out Against Kubrat Pulev
6/9/2017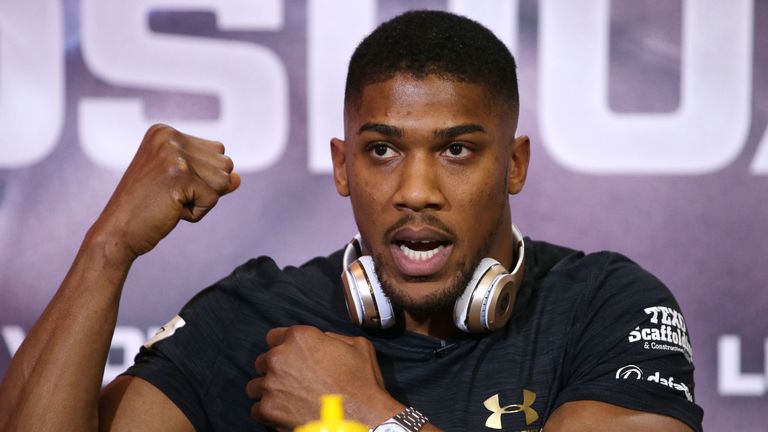 Anthony Joshua will place his WBA and IBF world heavyweight titles against the IBF manadatory challenger Pulev at the Principality stadium and the undefeated Joshua plans on ending his 20th fight with a KO, when the two come face to face in Cardiff on October 28 in Cardiff.
"I think he's very very talented. He's an Olympic bronze medalist which shows his pedigree. He's a star in his own country, he's like a king in Bulgaria. He'll want to give a good account of himself" He told Skysports
"No matter what I watch on YouTube they always seem to bring 30 per cent more when they come to face me in the ring. I've got to be prepared for a hungry and ferocious Pulev."
Anthony Joshua has chosen not to underestimate the Bulgarian, as he had one point in time risen against Wladimir Klitchko for the same title back in 2014.
"He had Wladimir going at one stage when he fought him and people forget that," Joshua said. "I've got to be grounded. I'm defending the world title and it's a serious business.
"I think Cardiff will be great. Normally America had all the glitz and glamour but now these fights are happening in the UK so that's good and some of the money is going to charities as well.
"I think he matches jab for jab and leans back in the eastern European style. I'll have to show him I'm the bully in the ring, and I'm the king of boxing.
"If I can, I'd like to secure my 20th victory with my 20th knockout."